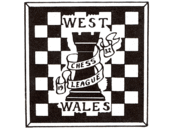 West Wales Chess League
For Chess Clubs in Neath Port Talbot, Swansea, Llanelli and surrounding districts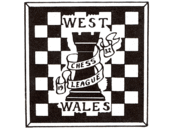 About Us
The West Wales Chess League is an affiliated member of the Welsh Chess Union and is made up of clubs and individual members situated in Swansea, Neath, Port Talbot and Llanelli.
The League has been around since 1932 and was originally known as the Swansea and District Chess League. We are always looking for new teams to enter, so if you have an interested team and a venue then do not hesitate to contact a member of the committee.
This site came live in Sept 2013 and stores news items, details of fixtures, individual match results, tables (standings) and player statistics, both overall and by team. In fact a full history of League competitions and player statistics. If you played a League game after Sept 2013 you will be on here. Information on venues and League documentation is available under the self explanatory menu headings.