West Wales Chess League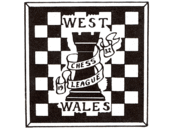 West Wales Chess League
For Chess Clubs in Neath Port Talbot, Swansea, Llanelli and surrounding districts
News Report
WWCL - A.O. Jones Rapidplay Tournament - Open to All Comers.
18/02/19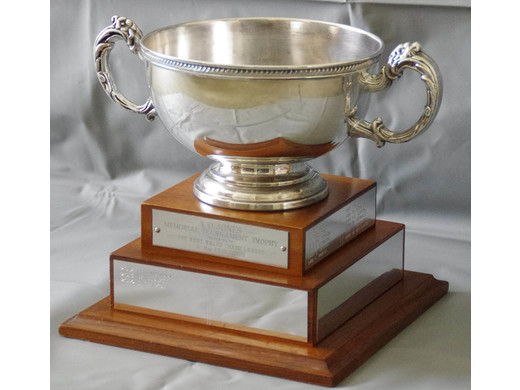 A reminder that the West Wales Chess League Open Rapidplay 2019 (AO Jones Trophy) is being held on Saturday 9th March 2019
The venue is the Upper Killay Recreational Hall, Fairwood Lane, Upper Killay, Swansea, SA2 7HP and matches are scheduled to start at 10.00 am

It is a 5 round Swiss Tournament so everyone gets 5 games. The entry fee is £5 and the first prize is guaranteed to be minimum £50 with other prizes & grading prizes depending on the number of entries.
RATE OF PLAY - All moves in 30 minutes (no increments). The Controller will be Dai James.

The AO Jones Trophy will be awarded to the highest placed West Wales Chess League player.
To enter:
Please contact – Bill Hewitt (Billhewitt937@btinternet.com) 01554 - 834120
Enries to date (08/03/2019) as follows:

| | | | | | | | | | | | | | | | | | | | |
| --- | --- | --- | --- | --- | --- | --- | --- | --- | --- | --- | --- | --- | --- | --- | --- | --- | --- | --- | --- |
| Name | Club | Rating | | | | | | | | | | | | | | | | | |
| Alan Young | White Knights | 2112 | | | | | | | | | | | | | | | | | |
| William Hewitt | White Knights | 2096 | | | | | | | | | | | | | | | | | |
| Jon Gilbert | Cwnbran | 2069 | | | | | | | | | | | | | | | | | |
| Thomas van Veelen | Morriston | 2056 | | | | | | | | | | | | | | | | | |
| Sam Jukes | Cardiff | 2020 | | | | | | | | | | | | | | | | | |
| Ian R Jones | Morriston | 2017 | | | | | | | | | | | | | | | | | |
| Chris Price | De la Beche | 1996 | | | | | | | | | | | | | | | | | |
| Peter M Bevan | Morriston | 1966 | | | | | | | | | | | | | | | | | |
| Moss McCarthy | Morriston | 1942 | | | | | | | | | | | | | | | | | |
| Kimberley Chong | Cardiff | 1824 | | | | | | | | | | | | | | | | | |
| Javier Marin Martin | Swansea | 1767 | | | | | | | | | | | | | | | | | |
| Philip Pe | Morriston | 1760 | | | | | | | | | | | | | | | | | |
| Huw Jones | White Knights | 1661 | | | | | | | | | | | | | | | | | |
| Neil Stuart | De la Beche | 1641 | | | | | | | | | | | | | | | | | |
| Ben Mora | Upper Killay | 1630 | | | | | | | | | | | | | | | | | |
| Gareth Harding | Rhondda | 1557 | | | | | | | | | | | | | | | | | |
| Ken Wardle | Bridgend | 1483 | | | | | | | | | | | | | | | | | |
| Phil Smith | Rhondda | 1475 | | | | | | | | | | | | | | | | | |
| Joel Chung | Morriston | 1472 | | | | | | | | | | | | | | | | | |
| Matthew Rolls | Cardiff | 1390 | | | | | | | | | | | | | | | | | |
| John Strange | De la Beche | 1347 | | | | | | | | | | | | | | | | | |
| Daniel Chung | Morriston | 1352 | | | | | | | | | | | | | | | | | |
| Paul G Bevan | De la Beche | 1300 | | | | | | | | | | | | | | | | | |
| Bill Davies | Rhondda | 1243 | | | | | | | | | | | | | | | | | |
| John Baker | Gowerton | 1220 | | | | | | | | | | | | | | | | | |
| Rowland Humphries | Rhondda | 1185 | | | | | | | | | | | | | | | | | |
| Harri Gilbert | Cwmbran | 1125 | | | | | | | | | | | | | | | | | |
| Emma Jones | Swansea | 1100 | | | | | | | | | | | | | | | | | |
| Mike Hollyman | Rhondda | 1054 | | | | | | | | | | | | | | | | | |
| Dave Morris | Rhondda | 1046 | | | | | | | | | | | | | | | | | |
| Alrex Lawrence | Pontypridd | 1044 | | | | | | | | | | | | | | | | | |
| Janet Evans | Upper Killay | 1033 | | | | | | | | | | | | | | | | | |
| June Evans | Upper Killay | 1028 | | | | | | | | | | | | | | | | | |
| Rio Northey | Pontypridd | 915 | | | | | | | | | | | | | | | | | |
Follow the site to get the latest news and results straight to your email